- Go to the website: Google Maps Platform to generate and set API keys. All process is described in point-form.
- On that website, click on GET STARTED.
- A popup shows up → Tick Maps and Places → Click Continue.
- Enter your project name ("My Project" is pre-filled) → Agree to Terms of Services by clicking Yes → Click Next to continue.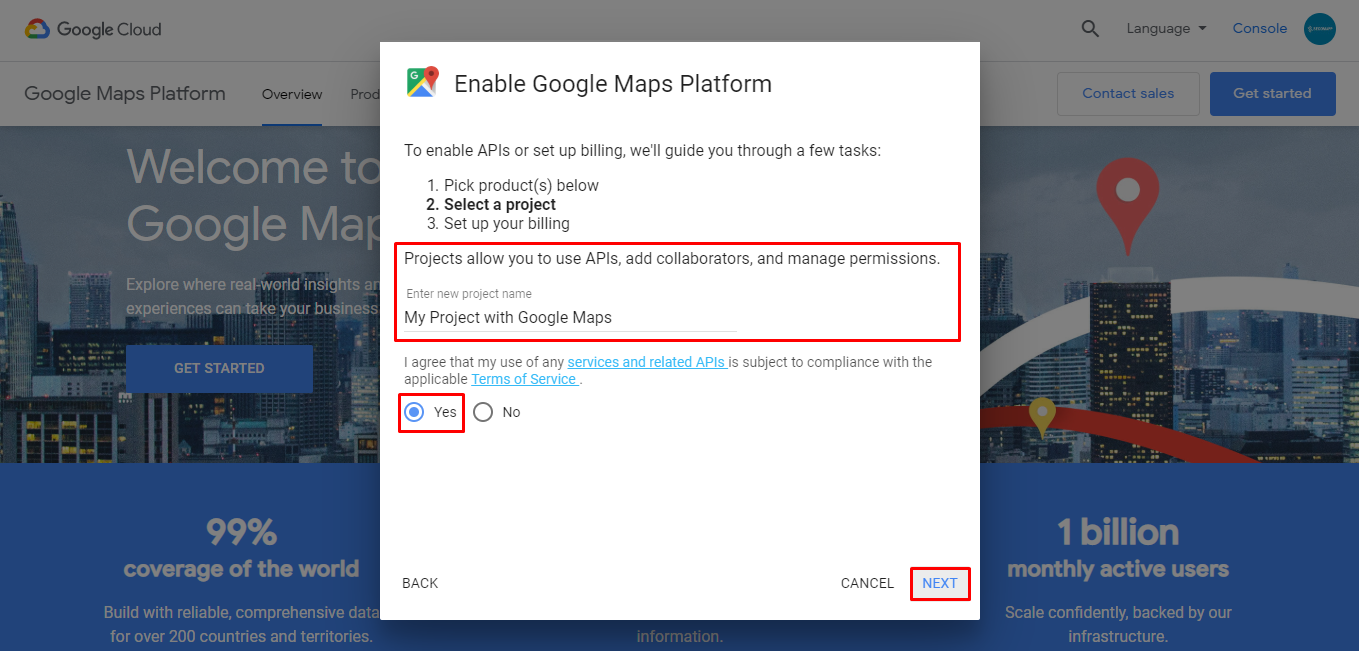 - Then you will be asked to set your credit card details  →  Click CREATE BILLING ACCOUNT
- Now you have to go through the steps of setting up payment details.
Step1:

Select a

Country

→ Click

Yes

to confirm updates → Click

Yes

to

agree to the terms of use

. Upon agreeing to the conditions → Click

AGREE AND CONTINUE

to proceed to the next step.
Step 2:

 It is significant to fill in the details of the cardholder such as

account type, name, and address

, payment method  -  thus card number and cardholder name. After completing all the necessary information →  Click

START MY FREE TRIAL.
- A message with the title Enable Google Maps Platform will be displayed to activate the API key → Click the NEXT button.
- After generating process,  your new API key will be shown in the grey box → Click DONE to finish the process.