1. What is this section about?    
Blackout Dates are days that are unavailable to pick up orders and order delivery. In this section, you are able to prevent your customers from selecting pickup orders and delivery on specific dates in the years.
2. How to add Blackout Date?
- Go to Locations tab from the main menu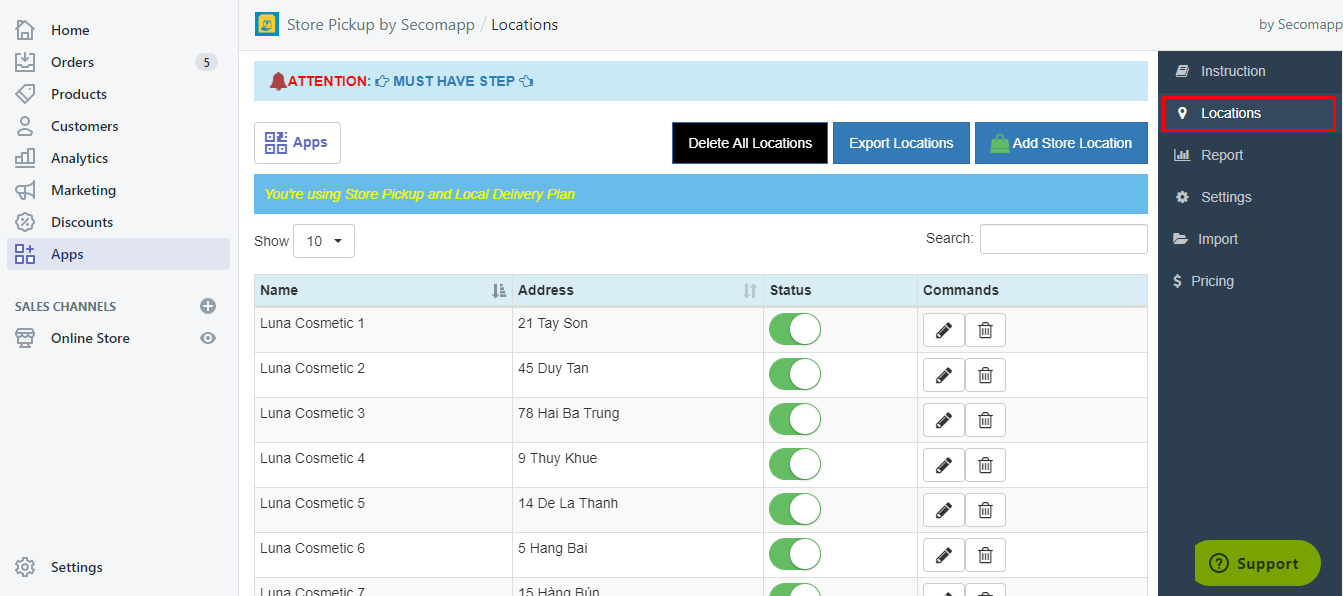 -  Click the edit icon
  of the location you want to add a blackout date to.
- Click the Blackout Date tab à +Add date à Click in the blank space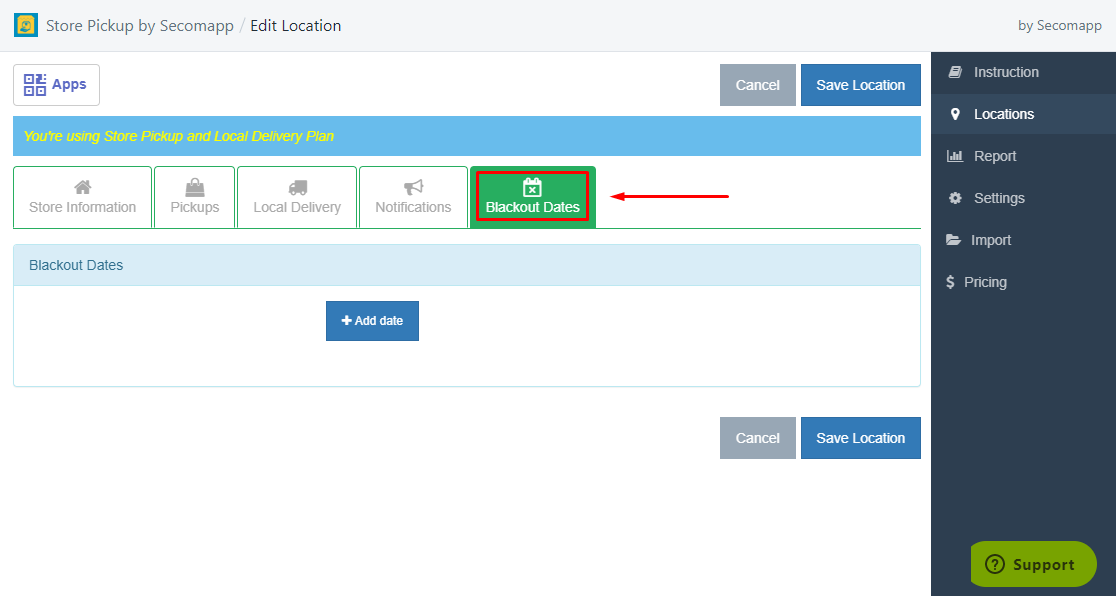 - Select a date in the calendar.
3. How to remove a blackout date?
- Click the trash icon 
 next beside the blackout date you chose to remove 
- Remember to click Save Location and Publish to Shop after every customization.